The results of the Premio Bonporti 2023
The results of the 28th Edition of Euregiomusica Premio Bonporti 10th International Baroque Violin Competition, are: Second Prize to Marguerite WASSERMANN (UK/U.S.A.), Third Prize ex-aequo to Pantea MOSHFEGH (Iran) and Simone PIRRI (Italy), Fourth Prize to Daria SPIRIDONOVA (Russia). The Public's Award "Rovereto City of Peace" went to Simone PIRRI.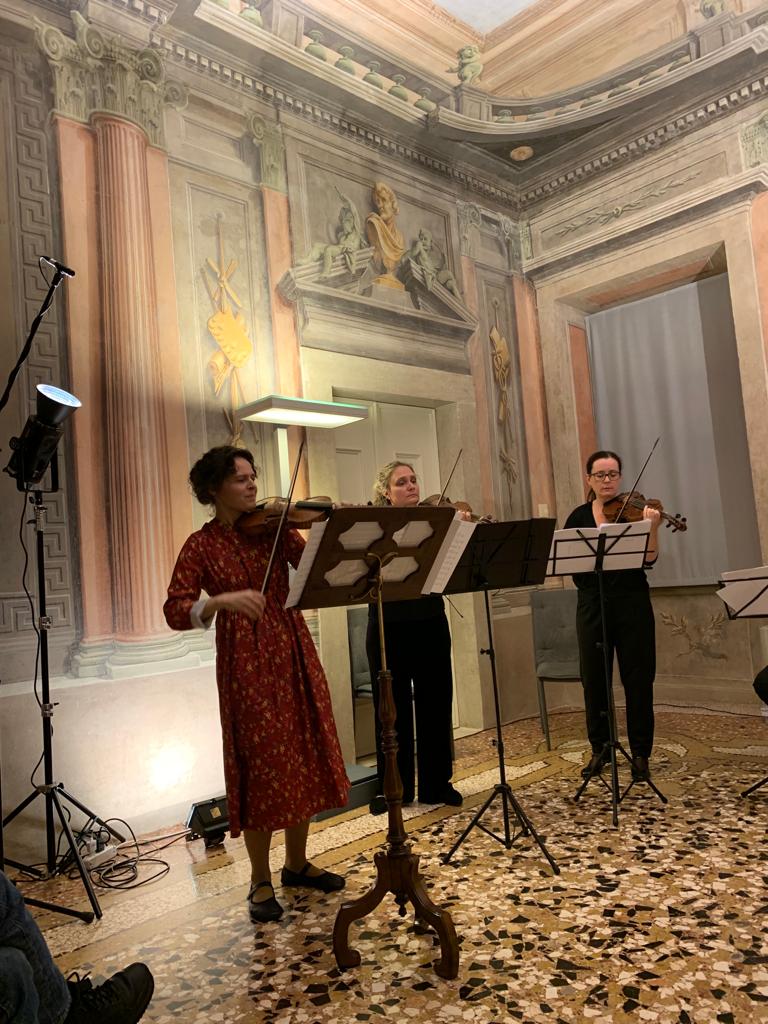 The four young musicians moved the audience with their great technical skills and spectacular verve in the magnificent frescoed hall of Palazzo Alberti Poja made available by the Town Council of Rovereto. The fact that the International Jury (President Ryo Terakado – Japan, Emilio Moreno – Spain, Dmitri Sinkovsky – Russia, Romano Vettori – Italy) did not award a First Prize maintains the reputation of the Premio Bonporti, known internationally for it's rigorous respect for historically informed performance.
Terakado, the President, gave the unanimous opinion of the jury, underlining the high level of all the competitors and their distinct, strong musical personalities which makes them young violinists with a certain international career.
The participation of the public online was very high. There were 1300 connections during the live streaming, and 350 people voted online.
This largely compensated for the forcedly reduced capacity of the eighteenth-century hall of Palazzo Alberti, where a select audience was able to be at the Final with the Baroque Bonporti Orchestra and appreciate the concerts by Bonporti and Albinoni in their appropriate acoustic environment.