The Finalists of the Premio Bonporti 2023
The four Finalists for the Premio Bonporti 2023 are (in alphabetical order):
---
Pantea Moshfegh (Iran)
---
---
Simone Pirri (Italia)
---
---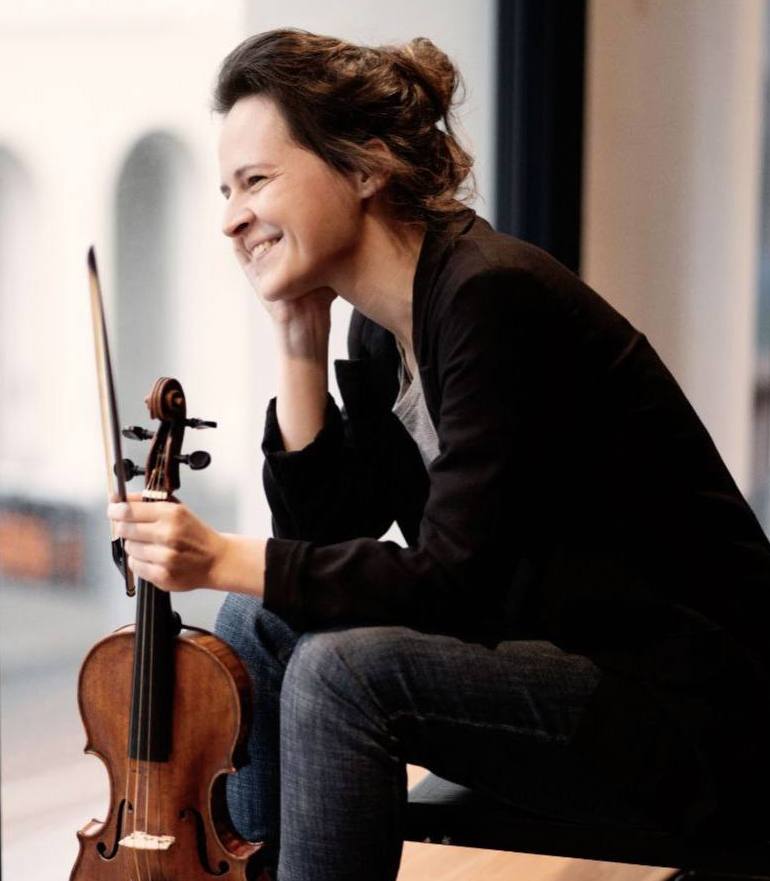 Daria Spiridonova (Russia)
---
---
Marguerite Wassermann (UK-US)
---
They were chosen by the Jury: Ryo Terakado – President (Japan), Emilio Moreno (Spain), Dmitry Sinkovsky (Russia) and Romano Vettori (Italy) from audio-visual material showing their performances of Bach and Bonporti. The competition was intense.
It will be an interesting Final, with four violinists with very distinct musical personalities.
The Final will take place in two parts (each of equal importance). The first is "Da Camera" on Friday 27 October at 5.pm, where the competitors, (accompanied by their own harpsichordist) will perform sonatas by Bonporti, Corelli and an Italian 17th century composer of their choice. There is also the "Prima Vista" test, in which the candidates are given a brief melody by the musical direction with 5 minute's preliminary study – to stimulate expressiveness and creativity in improvised ornamentation.
The second part of the Final is "In Concerto". This will take place on Sunday 29 October at 4pm. It begins with another "Prima Vista" test, and is followed by Bonporti's Concerto op. 11 n. 2 in B-flat major from Concerti a quattro op. XI (c. 1735) and Albinoni's Concerto op. 10 n. 8 in g minor from Concerti a cinque op. X (1722).
In the Concerts the candidates will be accompanied by the Bonporti Baroque Orchestra (BBO).
Both perfoarmances will take place amidst the beautiful frescoes of Palazzo Alberti in Rovereto, corso Bettini 41.
The Prize Giving Ceremony will be on Monday 30 October at 11am, in the conference room of the Caritro Foundation, Palazzo del Bene, piazza Rosmini, 5.
We congratulate all the finalists and look forward to welcoming them to Rovereto!
Free admission – Limited places, booking is recommended:
online at www.eventbrite.it or by telephone on 0464 013048 within one hour before the executions.
The Final on Sunday 29 October 2023, "In Concerto" will be broadcast live from the Premio Bonporti website, in Italian and English. The public will also be able to vote for their winner online by connecting to the Premio Bonporti website.